Head of School Selection
Message from Alyson Jackson

HOS Selection Committee Chair
Dear Parish community,

Welcome back after a long, wintery weekend. I hope you all stayed warm and were able to take advantage of some quality family time during our unexpected time away from campus.
I am writing to you today to provide an update on the Head of School selection process and to introduce the first of several community input opportunities.
It is an honor to lead the Head of School Selection committee and to be a part of recommending a candidate to the Board of Trustees. The Selection committee members, representing a variety of perspectives that are reflective of our Parish community, have provided thoughtful discussion and healthy debate leading us to this point and have proven committed to an open and inclusive process. With that in mind, the committee values the community's input and is engaged in actively receiving feedback.
Today, we invite you to participate in a short Community Survey.
With the help of Storbeck Search, a national firm specializing in educational placements, the survey was developed to prioritize the desired characteristics in the next Allen Meyer Family Head of School. We ask that you please complete the survey by Sunday, February 13 at 10 p.m.
Storbeck has already engaged with school leadership and the Board of Trustees. With the results from this survey and those listening sessions, a Head of School Position statement will be created and used to recruit and evaluate candidates, and will be shared with the community once finalized. Our team at Storbeck – Nishant Mehtna, Sherry Coleman, Ed.D. and Melissa Scott – all have experience with parochial PreK through 12th grade independent schools and each has worked with schools in the Dallas area.
During the next several months, we will actively recruit and interview candidates, using the position statement as our framework. While the selection committee will not be able to discuss individual applicants, we will keep the community updated on our progress through email and on the Head of School Selection webpage – parish.org/HOSselection. The committee aims to name a new head of school by the first of Fall 2022, leaving ample time for transition. In the meantime, we welcome your questions, comments and nominations. Please direct them to the Selection committee at HOSSelection@parish.org.
Thank you for taking your time to provide feedback during this pivotal time in Parish's history. My family has been a part of the Parish community for 15 years and with three children at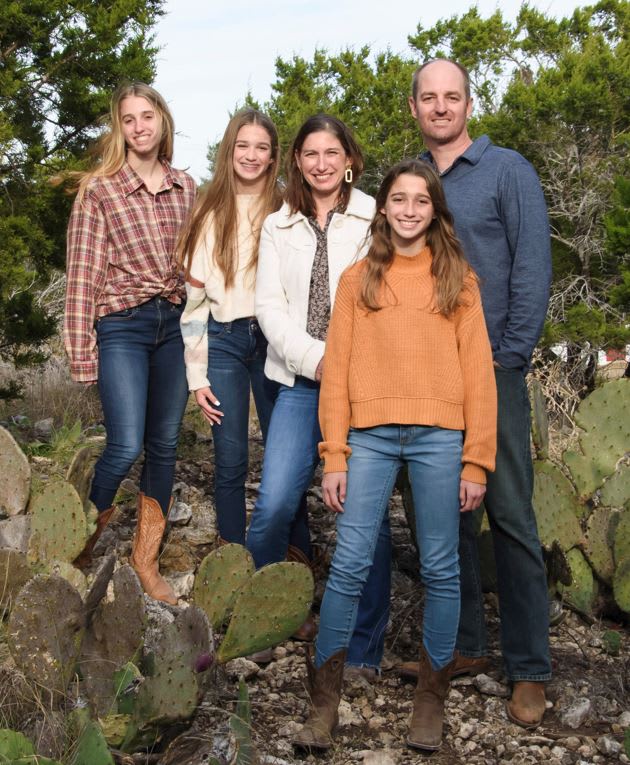 Parish – Abby 12th, Meghan 8th, Hollis 7th – my husband Grant and I have had the opportunity to experience much of the rich programming the School has to offer. What initially attracted us to Parish for PreK (then under the leadership of Gloria Snyder) is its commitment to educating the whole child, and the welcoming community. Those lighthouse identities have endured under the leadership of Dave Monaco and were reaffirmed by the community in the Reconnect sessions held in the fall with students, faculty, staff, alumni and parents.
It is important to the Selection committee and the Board of Trustees that our next Allen Meyer Family Head of School embrace these identities and the Parish culture with the same level of care of her or his predecessors.
Thank you,

Alyson Jackson
Selection Committee Chair, and
Vice Chair, Parish Board of Trustees
Storbeck Search has been retained by the Head of School Selection Committee to facilitate the search of our next Head of School.
Alyson Jackson - Chair
Board of Trustees Vice-Chair
MS and US Parent
Laura Juarez Baggett
US Parent

Jason Devening
MS Parent

David Fisk
PDS Alumnus

Sarah Grohmann
MS and US Parent
Bob Marshall
US Grandparent

Rev. R. Casey Shobe
Rector, The Church of the Transfiguration
LS and MS Parent
Trey Velvin
Board of Trustees Chair
Alumni Parent
Mike Villa
LS and MS Parent
Laurie Wallace
Alumnus Parent